01 Mar

Biospringer at the 5th Clean Label Conference

2018 Clean Label Conference in Itasca, Illinois, USA

The Clean Label Conference summit is dedicated to providing practical, impartial and "how-to" formulation advice to Research & Development and applied food scientists striving to create simplified ingredient labels. The 2018 program featured presentations on key clean label ingredient technologies, regulatory updates and consumer trend insights.

Biospringer presented an Application Brief on Clean Label Yeast Ingredients for Sodium Reduction.

Learn more here…
Biospringer, the yeast ingredient specialist, is a global producer of natural flavor bases derived from baker's yeast. Biospringer's fermentation derived yeast ingredients are ideal for sodium reduction, sweetness enhancement and flavor improvement in a broad range of applications. Biospringer's collaborative team will help you develop formulations that demonstrate the benefits of gluten-free, organic, GMO-free and clean label ingredients, produced in the U.S. at Biospringer's GFSI-BRC-certified facility.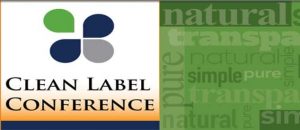 To know more and contact our team in North America, click here.