04 Jul

Biospringer Asia Pacific: a regional expertise to better understand consumers' expectations

At Biospringer, our main strength is to have international teams, with complementary expertise in different application segments and deep knowledge about local markets and local needs. That allows us to be as close as possible to local taste trends and consumers' expectations.
How do we find out the taste expectations in Asia Pacific?
With local native speakers' sales representatives in Japan, South Korea, India, Singapore, Indonesia, Thailand, Vietnam and Australia, and key technical distributors in Taiwan, Philippines, Thailand, Malaysia, Bangladesh, Sri Lanka, Pakistan, Australia and New Zealand, our local presence allows us to answer to our customers' needs. In close relationship with food manufacturers all around Asia, our team has well anticipated and aligned with latest market trends and taste demands to better answer to local expectations. This year, they launched a campaign on Health and Wellness that was a great success!
Our main objective is to develop awareness of yeast extract and its main benefits in Asia Pacific. Indeed, the diversity in taste and intensities of yeast extracts can accentuate the taste of numerous sweet and savory foodstuffs including sauces, snacks and seasonings, meat analogues and processed meats, amongst others. These properties in taste perception are attractive for nutrition purposes, and make yeast extract a natural and clean-label solution for developing healthier products as well as to reduce salt.
Our local experts are here to help you in your formulation challenges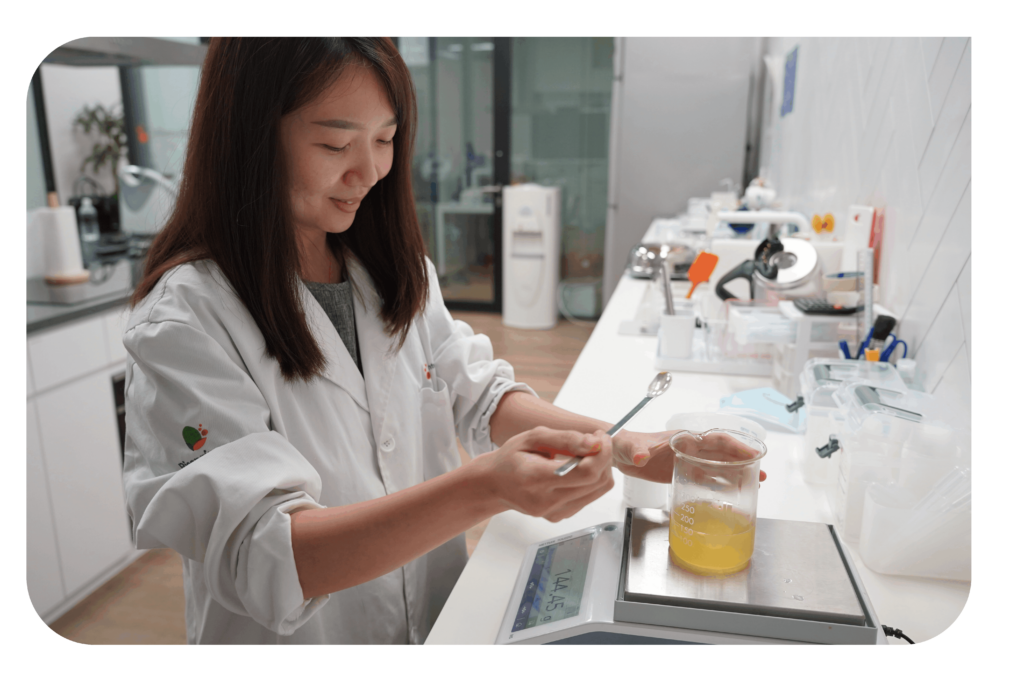 With our main offices located in Singapore, our objective is to be as close as possible to our customers. That is why most of our sales representatives and technical experts are located in their own country.
We commit to be a real support to our customers in their formulation challenges. That is why we have a local headquarter named "Culinary Centre" based in Singapore. This innovation hub allows our R&D to revolve around key actors and technical partners of the food industry. This Culinary Centre is meant to support our local sales representatives. Kevin Lwe, Asia Pacific Culinary Centre Manager and Ming Pei Yeo, Food Technologist, are working together in this Culinary Centre. The goal of this Culinary Centre is to be as reactive as possible when receiving a technical request from our customers and to ideate new application concepts.
This creates customer proximity and confirms our efficiency in the way we handle projects wherever they are. With the same aim in mind to be localized, we have local factories in Asia Pacific as well as in France, United States of America, Brazil, China, and Republic of Serbia. In Asia, our products are coming from China and from France. Within our high group standard factory in Laibin (China), we do have a pilot factory. It allows us to be close to market needs and to provide customers with more innovative products and comprehensive solutions. It is a significant advantage as we develop 80% of our local products there.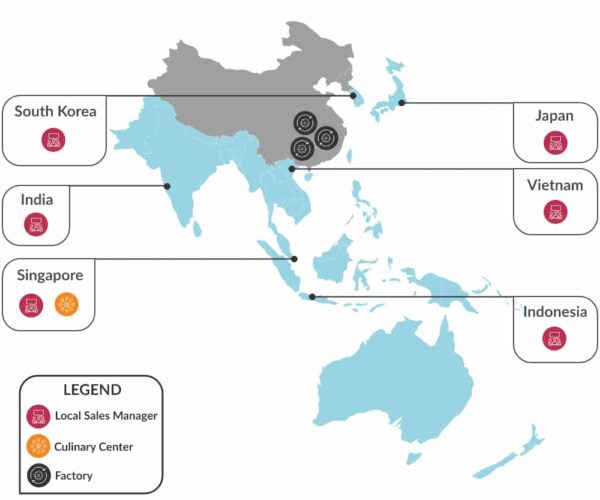 Specific solutions to correspond to local food trends
Aware that Asia Pacific's consumers are curious about new taste profiles and local cuisines, we decided to stay relevant and developed specialized taste series ideas to correspond to consumers' expectations. Driven by constant innovation, and being the forerunners, our experts aim to create opportunities for food and beverage manufacturers to tap into the trend timely with yeast extract solutions. For example, in 'Experiencing Japanese Taste', we brought up new application benefits with different yeast extract solutions from our existing product portfolio.
Savory: the key segment in Asia Pacific
No doubt that the savory segment, including soups, snacks seasonings, sauces, just to name a few, is the most popular segment in Asia Pacific. That is why our experts also developed key solutions to improve taste in some traditional foods from Asia Pacific, such as instant noodles.
The 360° Wheel of Taste from Biospringer was constructed with a focus on the benefits that each distinct product range brings when developing food and beverage products. Each of the product ranges is as complementary as they are diverse. Inside each range, some very localized solutions for Asia Pacific have been developed to answer consumers' needs.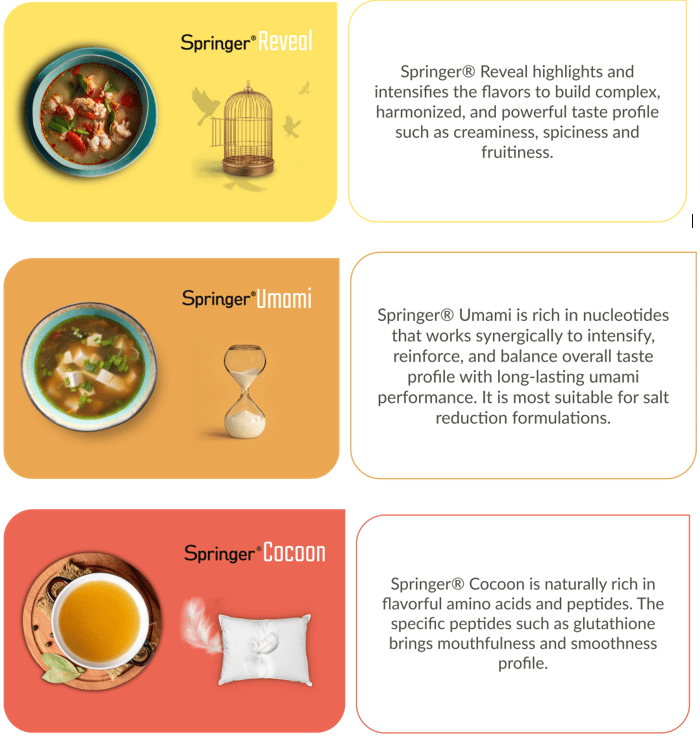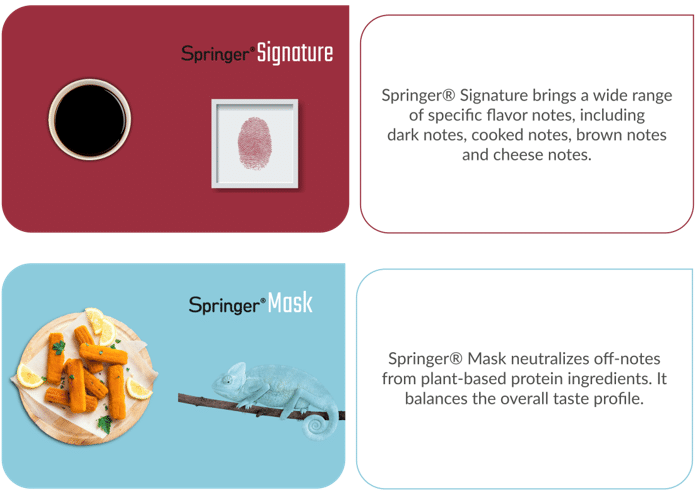 Biospringer Asia Pacific: your regional partners for success
With a localized technical team all over Asia and local factories, our experts are here to answer your questions about yeast extract and to help you develop solutions to face your formulations' challenges.  Our local product launches may be the solution you are looking for to improve taste, reduce salt, mask off-notes, and much more…