28 Oct

Boost taste profile of fish, seafood, and analogues with yeast extracts

Asia has the largest seafood consumption worldwide, especially in Thailand and Vietnam. It is also home to adventurous consumers who are keen to include fish, seafood, and analogues in their diet. Let's explore how yeast extracts can improve the taste experience of fish, seafood, and analogues.

The pollution of the ocean, overfishing and climate change today are the main concerns of consumers in the Asia Pacific region. According to a consumer trends report in Asia Pacific by Anne Gabriel in 2020, 61% of consumers believe that to save the ocean, we must consume fish and seafood only from sustainable sources. Therefore, food manufacturers are facing new challenges to improve the taste and sensorial profile of their fish and seafood analogue products, while providing healthy, clean label, and sustainable foods.
A new demand for fishy profile
Asian consumers are increasingly curious about new taste experiences. The nutritional benefits of plant-based seafood have not convinced them yet, but they are willing to diversify their diets with novel fish, seafood, and analogues. That is why food manufacturers are actively looking for solutions to meet those expectations. Among the challenges faced by food manufacturers is the need to maintain great, authentic taste without any off notes. There is also a preference for less salt and fat. They should deliver umami and the true, juicy flavours of fish and seafood. Additionally, these analogues must have a high-quality nutritional profile.
Yeast extract can overcome these challenges
Yeast extract, a vegan, clean label, natural ingredient derived from yeast fermentation, might be the ideal solution for food manufacturers. Its properties correspond to the modern consumers' expectations. From snacks to broths and meat analogues, yeast extracts work in synergy with other ingredients to intensify the fish and seafood profile of your formulations. Due to the current trend of increasing demand for fish and seafood analogues, the Food and Agriculture Organization (FAO) expects Asia's share of total fish consumption to remain at 50% in a decade's time. Food manufacturers are looking for new ways to fulfil consumers' expectations. Yeast extracts might be the solution they are looking for, as it is a natural ingredient that can work for fish and seafood products as well as alternatives.
The benefits of yeast extracts in end applications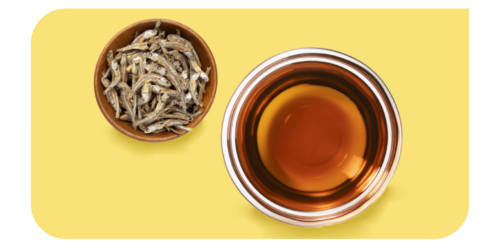 Yeast extracts interact with fish powder, algae oil, seaweed oil or a seafood base to add complexity to the taste of fish and seafood analogues, reinforcing the sensorial profile.
In plant-based fish, it helps to deliver rich fishy and complex profile that lingers on the palate. Furthermore, in other applications like seaweed snack seasoning, yeast extracts boost the seaweed profile and reveals rounded and long-lasting notes. In fish sauce, using yeast extract enriches the fishy, fermented notes and intensifies the long-lasting umami profile.
Biospringer Asia Pacific capability
At Biospringer, our main strength lies in having international teams, with complementary expertise in different application segments and deep knowledge about local markets and local needs. This allows us to come as close as possible to local taste trends and consumers' expectations. With a local sales based in their own countries, a Culinary Center technical team in Singapore and local factories, our experts are here to answer your questions about yeast extracts and to help you develop solutions. Our local product may be the solution you are looking for to improve taste, reduce salt, mask off-notes, and much more.