23 Feb

How to write a brief for an ingredient supplier

When searching for an ingredient supplier, setting up a precise and coherent brief is an essential step to be certain to find the appropriate supplier and the correct ingredient.  However, you should consider some essential details before writing a brief. In this article, you will learn the four main stages to follow before drafting a brief. Then, we will provide you a template to guide you in the creation of your brief.
1. Address the issue of confidentiality
First, it is important to define what type of relationship you have established with your supplier:  
My supplier already signed a general non-disclosure agreement (long-term agreement)

 

I do not have a long-term agreement with my supplier and I have to set up a confidentiality framework

 

I do not wish to sign a confidentiality agreement at all

 
2. Clarify your project timeline and methodology to your supplier
Then, establishing a project schedule will allow you to have a clear communication with your supplier about the agenda you have in mind :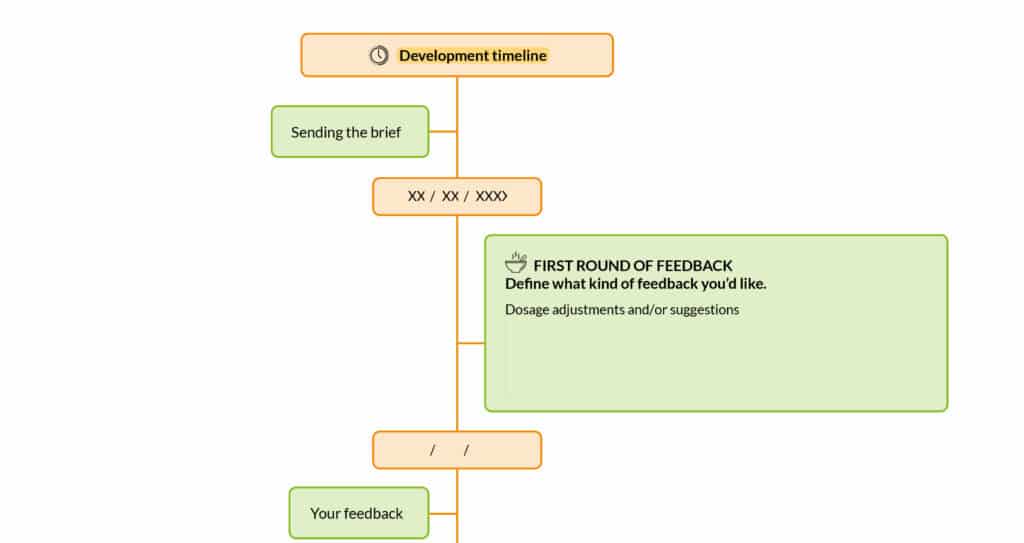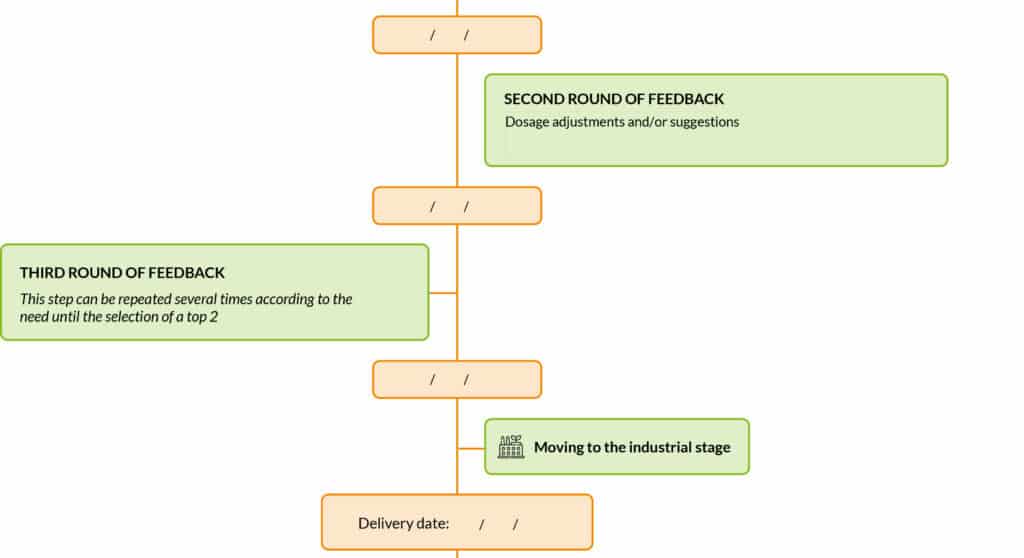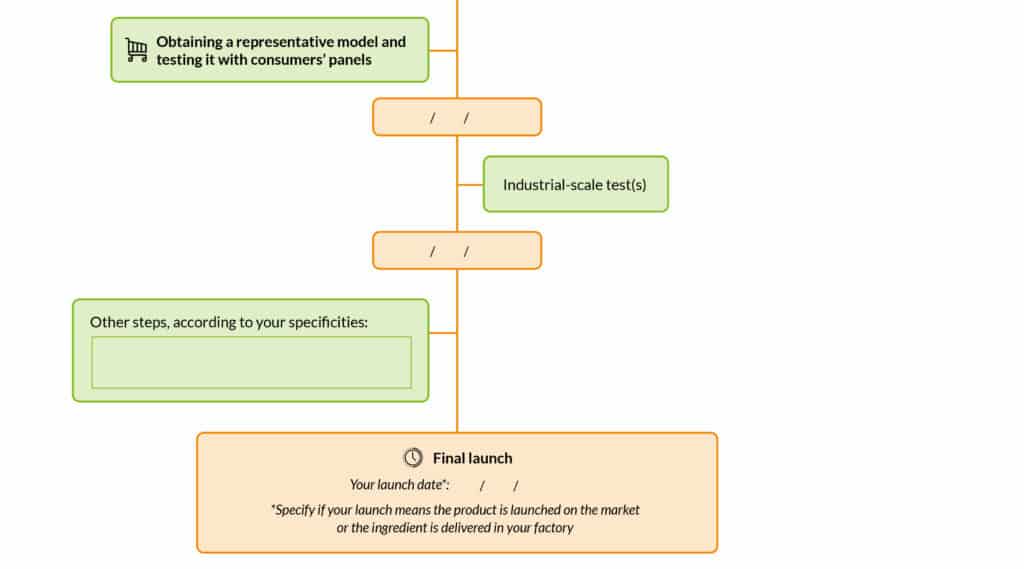 3. Define the profit margin and target cost of your ingredient
Knowing what profit margin you are aiming for and what your target cost is are KEY to preparing an effective brief and ensuring the ingredient's successful development. Here are some questions you can ask yourself : 
Have we got the ingredient in-house?

 

Has it been tested already?

 

What works well with it:

 

What might be complicated with it:




 
4. Define the key issues to address to the supplier
Finally, do not forget to mention important requirements that your supplier should take into account : 
Minimum Order Quantity

Capacity of my supplier

 

Supplier geographical coverage

 

Point of contact

 

Price, cost-in-use, invoicing

 

Certifications

 

GMO-free

 

Vegan

 

Kosher

 

Halal 

 

Other

 
Once you have determined the different requirements, you can start the drafting of your brief. However, without any technical skills and background, writing a brief for an ingredient supplier can become complicated. To help you, we have worked with our experts in R&D, procurement, innovation & sales to define the perfect checklist to follow when looking to source a specific ingredient, such as yeast extract ! This checklist is a structured & powerful tool that helps you to write your brief : what criteria should you take into account ? what is the information you absolutely need to send to your supplier ? what are the options you can look at ?